Sonar

Sonar is a Navidrome / Subsonic client for Mac.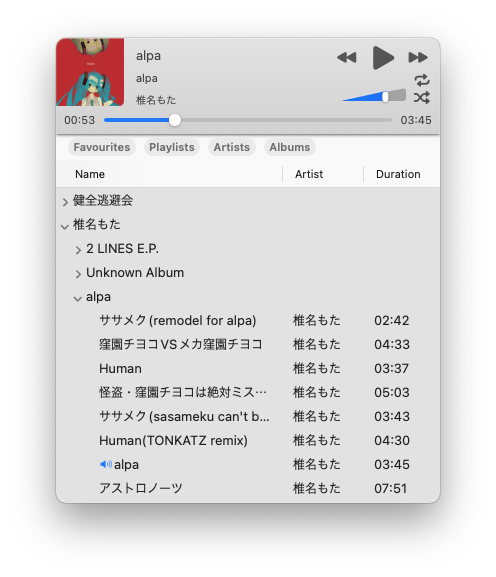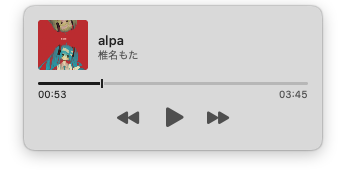 Features
✔︎ Basic audio streaming
✔︎ Integrate with Mac's system playback control
✔︎ Favourites / Playlists / Artists / Albums modes
Not yet implemented
Playlist management
Star / Unstar
Search
Localisation
It's intented to be a small, simple, convenient tool instead of a full-featured client.
I've tested it only against my own Navidrome server, but it should work for all other compatible servers.
Download
Older versions
You can find the change log here
Links
Issue tracker: https://todo.sr.ht/~not/sonar
Source Code: https://git.sr.ht/~not/sonar